Symkoviak Law Firm Wins Big for Victims of Personal Injury in Salt Lake City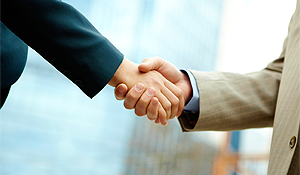 When To Hire A Personal Injury Attorney For A Car Accident Case
Symkoviak Law Firm, similar to many other personal injury law firms will only ask for payment once they have won your personal injury case. However, a car accident victim needs to be able to discern whether or not there is need to hire a personal injury lawyer in Salt Lake City in the first place. This article discusses a few situations during which a car accident victim should not hesitate to hire the services of a professional.
Uninsured and Underinsured motorists: If the motorist responsible for the accident is either un-insured or under-insured, you should not think twice about hiring an attorney. Insurance protection is the only guarantee of compensation for injuries as well as damages. Without insurance, and without a personal injury attorney, it is almost certain that you will not be compensated.
Long-term injury: If the accident results in long-term injury, contact an attorney. Long-term injury are those whose effects are expected to be felt for more than a year after the date of the accident. Long-term injuries can interfere with your income generating capability and your ability to lead a normal life. As such, it is better to have the lawyer argue out your case and vouch for adequate compensation on your behalf.
Failure to take responsibility: There are rogue motorists who will refuse to take responsibility for their actions after a car accident. There is not much that you can do in such a situation as you're not allowed to take the law into your own hands. The best way forward in such a scenario would be to look for a highly competent personal injury lawyer.
Inadequate compensation: It is not bad for you to agree to an out-of-court settlement with the party responsible for the accident. However, always have it in mind that compensation should be commensurate with the nature and extent of injuries inflicted. Should you feel like you're getting a raw deal, go with your instincts and hire a personal injury attorney who will help you negotiate for a better settlement.
The best thing about the legal services from Symkoviak is that you will only be given an invoice after your case has been won. Get in touch with Symkoviak for more legal services related to personal injury.