Car Accident? Injured? We have the experience of having successfully handled nearly a couple thousand car accident and injury cases. We can also help with slip and fall cases, dog bite cases, and wrongful death cases. Call us now so we can help you too!
Here is how we helped this client: 
"Knowing nothing when it came to attorneys Jeffrey has made it a breeze when it came to my car accident. He was helpful with the whole process, always explained everything thoroughly and communication was always excellent. Couldn't have had a better experience, I highly recommend contacting him."-Jennifer M., West Valley City, UT

 We believe that results speak much louder than words. Come take a look at some our past successes. We go above and beyond for every client and our outcomes speak for themselves.
Here is just one example:
"My experience with Jeff Symkoviak was far more than what I expected and far less effort on my part to get what I needed done. He is a great person to get legal help from. I will refer anyone to him from here on out!!!! I was in a car accident and needed some assistance. The laws and my rights regarding a car accident are basically a foreign language to me and he was exceptional. He broke it down how it worked in simple terms and just got the ball rolling so quickly. He is prompt and quick to get back to you if you miss each other. I can't believe how simple he made it all. ." -Justice Cook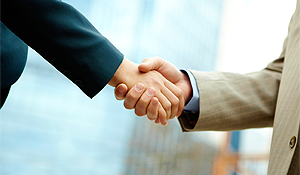 We put our clients first and they notice. Don't just take our word for it. We have a long list of happy clients who have trusted us to represent them when it mattered most. Read their testimonials here and let us know how we can help you get the legal compensation you deserve.
This is just one of many satisfied clients:
"I had a different lawyer at first on my case he said that there was nothing he could do to help me then I came across this article on line called him and now I give out his number to everyone and will continue to do so it's been wonderful working with this firm and I think they truly care about all of there clients."-Dan Miller