Murray Truck Accident Attorney Fights for You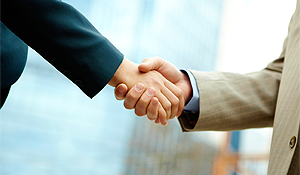 Murray Truck Accident Attorney
When you or a loved one have been injured on the road by a truck driver, then you need an experienced Murray truck accident attorney to fight for you. Symco Injury Law is that team that will vigorously protect your rights against the teams of attorneys representing the truck driver's attorney and even your own insurance company. You will be able to trust your case to them and let them use their expertise to recover financially for you while you focus on recovering physically and emotionally.
Personal Injury Focus
Your accident case requires an attorney who is experienced in personal injury law and knows how to effectively resolve personal injury cases. Symco Injury Law focuses on personal injury and accident law and stays up to date on case law changes and legal revisions so nothing is missed. Your case is too important to you and your family to rely on an attorney who tries to handle all types of law.
Personalized Service
If you've been injured and are facing a mountain of medical bills and insurance paperwork, you need an advocate to help you navigate the complicated medical and legal process. You may even be out of work, adding to your financial burden. The Murray truck accident attorney team at Symco Injury Law will help you deal with all aspects of your truck injury: financially, medically and legally. Not only will they zealously fight for your rights, they will be understanding and compassionate too. 
Free Consultation
If you have been involved in a truck accident, you will have a lot of questions. Please feel free to call Symco Injury Law at 801-738-9999. If you would like to talk in person, but are unable to travel, one of their team members will come to you. You can also find answers to basic questions on the FAQS page or use the simple comment form there for a quick case review. And, if you are still wondering if they are the attorneys for you, visit the client testimonial page to read about how they have assisted many injured people and helped them get the financial recovery they deserved. The initial consultation is free of charge and you do not pay legal fees until the team recovers for you.