Why you should hire an accident lawyer?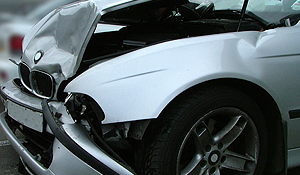 Why Hire an Accident Lawyer?
Smart people hire accident lawyers to protect their rights and make sure that insurance companies do not take advantage of them. Handling a case on your own is a very bad idea: accident victims who are represented by attorneys receive at least three times more financial compensation than those who handle their own cases. Hire a skilled auto accident lawyer in Salt Lake City like the caring attorneys at Symco Injury Law to help you get the compensation you deserve.
Navigating the Insurance and Legal System
Properly handling accident claims and battling insurance companies requires an experienced auto accident lawyer in Salt Lake City. Do not jeopardize your case by trying to settle with an insurance company on your own. The other driver's insurer and even your own insurance company will try settle your case quickly and cheaply and before you even know the full extent of your injuries. Let the expert attorneys at Symco Injury Law use their years of experience to skillfully negotiate with the insurers while you focus on your physical recovery. The Symco Injury Law team will take care of all the insurance and legal issues and can even help you with your expenses while your case is being resolved.
Personal Injury Focus
It is very important to work with an auto accident lawyer in Salt Lake City who is skilled and experienced in successfully resolving vehicle accident and other personal injury cases. All law firms are not equal – do not risk your financial future by relying on an attorney who does not specialize in handling auto accident cases! Symkoviak has handled hundreds of personal injury cases but still treats each client as an individual. To learn more about the customized service you will receive from Symco Injury Law, visit their testimonial page.
Free Consultation
If you or your loved one has been in an auto accident contact the legal team at Symco Injury Law right away to protect your rights. If you are unable to travel, they can even come see you in the hospital or at your home. The initial consultation is always free and you pay no legal fees until the team recovers for you.